Little Jerusalem presents:
All books authored by Shaun Boshoff
My Kind of Jesus - Who was He really?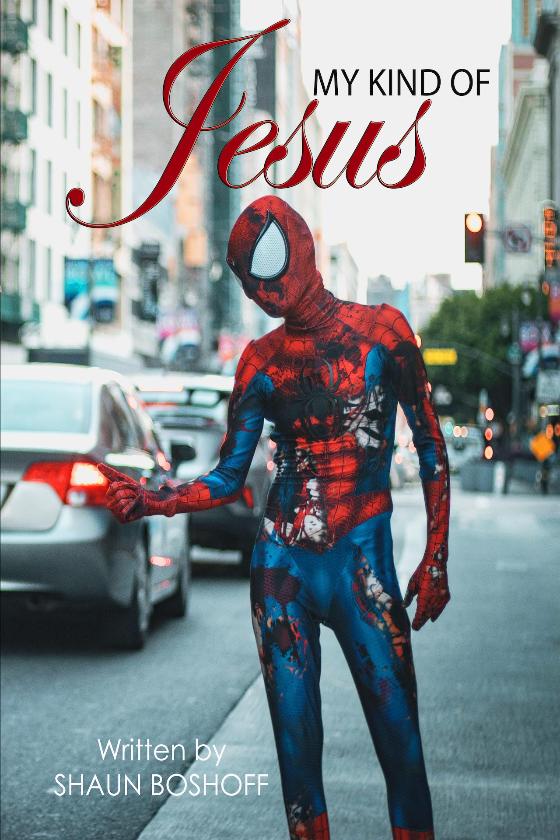 My Kind of Jesus
Who was He really?
Ever wanted to Break out of the religious box?
Find out what traditional Christianity never ever talks about.
What is the deeper connection between Jesus and every Superhero?
What does Jesus really look like and what hidden treasures does he have stored up for us?

If any of those points got your attention, this book is for you. Shaun Boshoff, A Masters in Management, Author and Documentary Film maker takes you on a reenacted real-time story telling adventure covering different true stories of Jesus. My Kind of Jesuswill unleash a realization of who Jesus truly is, deep inside your soul, like you never thought was possible. Having mastered the Hebrew Language, and spent so much time amongst the Israeli people, Shaun Boshoff reconstructs stories from the Gospels, as well as explain why Superheroes are such a big deal in today's modern era.
Don't miss this anointed opportunity and check out My Kind of Jesus. With a lot of thought, Shaun Boshoff finally put together a book for people who like the Bible, but don't necessarily like reading the Bible. Many times, for us, it feels like Jesus gets lost in the pages of translation as we try and read the Gospels to understand who our Savior was, but in My Kind of Jesus, Shaun explains the exciting characteristics and personality of Jesus and gives you the practical tools of getting to know Him so much better. Having lived in Israel for over 12 years, and understanding the Hebrew language and culture, Shaun has put together the perfect tool to break the boxes of "The legalistic Messiah," and made Jesus real again. The stigma of Jesus has been warped and thrown around for thousands of years, making Him out to be a legalistic figure.
In this Book you will come to understand
The real-life crazy personality of Jesus from childhood until now.
How Jesus was one of the boys and still played like one too.
That Jesus truly was the original Superhero on which all Heroic stories have been based on.
What's Inside
Real time reenactments of the stories of Jesus according to the Jewish Israeli culture.
What the true definition of Attractive Maturity really is, and how to destroy stress and anxiety in your life by understanding the power which lies in the joy of becoming like Jesus and inviting Him into every aspect of your life.
The last hidden clue Jesus left for all His disciples to find the way to God's house, where Jesus is preparing a room for us in heaven
5 practical instructions on how to shine like the stars for ever and ever
Thank you so much for your time, you really are a massive blessing.
This Book is going to change the world! Get Ready, because you are going to be a part of it! Praise God!
To order your own copy, CLICK HERE!!
The Power of Words - 21 Day Challenge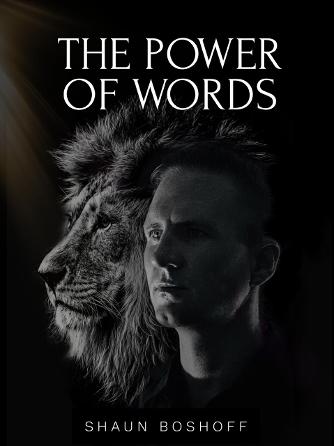 Shaun, Masters in Management, Author and Documentary Film maker takes you on an adventure, explaining the foundational steps of the 21 Day Power of Words Challenge and how your words have a direct effect on the outcome of your every day life. Having mastered the Hebrew language, Shaun explains the in-depth power God gave mankind in the beginning of creation.
Join Shaun Boshoff and come to understand the Power of Words through the written word, spoken word, numbers, animals, Hebrew, Israel and the practical steps you can easily take to change the course of your future, to truly live a blessed life. Included at the end of the book is an actual tested and tried 21 Day Challenge, that is guaranteed to leave you with a shocking sensation of how understanding some of the best kept secrets, that God's chosen people have known for thousands of years, and adhering to those mysteries, can so easily change your life in a matter of three weeks, where you will never pray, speak or think the same again. Take a step of faith and join Shaun Boshoff on this revolutionary 21 Day Power of Words Challenge.
Thousands of year old mysteries revealed in connection to the power of the tongue, through a lost language.




The Truth in End Time Prophecy according to God's Chosen Nation - A Hope to destroy the fear of the End Times.

How God uses Animals and Numbers, to increase your prayer life in Faith, becoming a better Warrior for the One True King
Shaun Boshoff was born in Namibia, a country on the South West coast of Africa, into a missionary family. He has been in Ministry most of his life and has spent the last 13 years in Jerusalem, Israel studying the ways of God's chosen nation. Shaun Boshoff is the founder of www.littlejerusalem.org, an online non-governmental ministry dedicated for the sole purpose if Israel awareness Worldwide, through means of teachings, books and media.
Get your paperback or e-book Kindle copy today (Worldwide delivery) Try it now!!
© Copyright Little Jerusalem✡