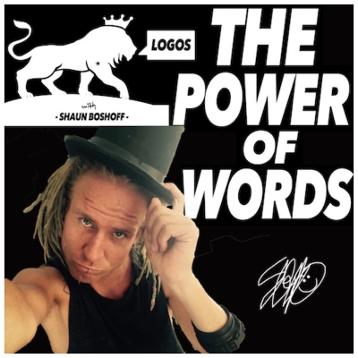 The Power Of Words Podcast
by Shaun Boshoff
Shaun Boshoff, Author and Documentary Film maker, gives a 10 Episode series about the Power Of Words, and how the spoken word effects our lives. From Spoken, Written, to Hebrew Words, Shaun explains in detail the dramatic life changing effects you can have, if you put more focus on how every day you can speak out drastic life changing words, having a massive positive effect on your future.
The "Power Of Words - 21 Day Challenge" book was released in June 2019, and have been sold in many countries in the world. For more information and to get your very own copy in paperback or e-book/kindle form, just
Click Here
!
Bless You and Shalom.
Please Click On The Donate Button To Help Us With Our Cause
1. The Power Of Words Podcast Episode 1: Introduction To The Power Of Words
2. The Power Of Words Podcast Episode 2: The Power Of Hebrew Words
3. The Power Of Words Podcast Episode 3: The Power Of Written Words
4. The Power Of Words Podcast Episode 4: The Power Of The Spoken Word
5.The Power Of Words Podcast Episode 5: The Power Of Words Through Numbers (Part 1)
6.The Power Of Words Podcast Episode 6: The Power Of Words Through Numbers (Part 2)
7. The Power Of Words Podcast Episode 7: The Power Of Words Through Animals (Part 1)
8. The Power Of Words Podcast Episode 8: The Power Of Words Through Animals (Part 2)
9. The Power Of Words Podcast Episode 9: The Power Of Words Through Prayer
10. The Power Of Words Podcast Episode 10: The Power Of Words In The Supernatural
11. The Power Of Words Podcast Episode 11: The Power Of Words Through Israel